Welcome to MCAN, Mullumbimby Community Action Network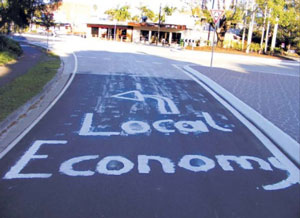 MCAN was formed in response to the potential hijacking of our local economy by the globalised Woolworths entering our small town. Our community was unable to stop them - however they afforded us a brilliant opportunity to become more aware of LOCALISATION, strengthening our economy sustainably, building solidarity and community resilience from the bottom up.



Now, the fear of the Northern Rivers becoming an industrialised gasfield is far worse than becoming a clone town. Petroleum Energy Licence PEL445 (Arrow Energy) covers Byron Shire and beyond. MCAN is supporting the LOCK THE GATE movement, which is not aligned with any political party. It is a grassroots community alliance gathering strength to become the biggest social movement in Australia.


No items in Aboutus -> Ungrouped