Mullumbimby Vs Woolworths: David Vs Goliath Stateline Video Clip
Mullumbimby's David-v-Goliath battle moves up a notch with a case pending in the local Land & Environment Court, from 28 September, 2009.

The corporate giant Woolworths is appealing against Byron Shire Council's refusal of their on-site sewer application, no doubt hoping their might will soon trounce Council's recent ruling which has stopped them in their tracks.

Mullumbimby residents have been fighting for nearly two years to keep the giant out of their idyllic rural town. Rather than wait for the new town sewerage system to be built, Woolworths have repeatedly revised their on-site sewage proposals hoping to fast-track the original plan which was approved by ex-Minister Frank Sartor.



The Judge, legal team and representatives from both sides will be meeting locals on the site in Station Street at 9.30 am on Monday morning, 28 September. Members of Mullumbimby Community Action Network and supporters will be gathering at Apex Park, next to the Railway Station at 9 am on the Monday morning, before walking to the site for a silent vigil, with placards.

After obtaining development consent from the Minister of Planning for the supermarket at Station Street, Mullumbimby, as part of that consent, Woolworths was required to obtain a s68 approval under the Local Government Act, 1993, from Byron Shire Council to install and operate the on-site sewage management system.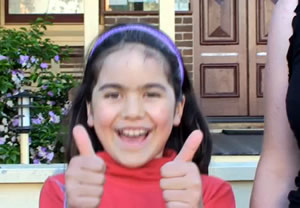 Council refused this on-site sewage application on 2nd July because Woolworths had failed to demonstrate that appropriate arrangements can be made for managing their on-site sewage. Main concerns include the possible spread of disease by micro-organisms, foul odours, contamination of water, degradation of soil and vegetation as well as a need to discourage insects and vermin. Furthermore Woolworths must ensure that no-one, in their ordinary activities, comes into contact with untreated sewage or effluent (whether treated or not). This last scenario is quite likely since the buffer zone between the effluent areas and the footpaths, carpark, driveways and boundaries range from zero to 0.5metres instead of the required 3 – 6 metres.
Since the supermarket is too big for the size of the site, it will be necessary for Woolworths to pump out sewage, which they intend to take up to Tweed for disposal. Duncan Dey (Water Engineer BE (Civil) MIEAust, states: "Pump-out is not only against a written Policy, it is madness to start an enterprise dependent on what is essentially an emergency arrangement (pump-out)". Duncan also recommends that NSW Health Department be alerted to the Woolworths proposal and the lack of buffers isolating the public from the effluent areas.
A gathering of lawyers, the Judge, representatives from Woolworths and Byron Shire Council will be meeting on the Station Street site at 9.30 am Monday 28th September, as well as members of the public. MCAN and interested residents will be meeting at 9 am in Apex Park, by the Mullum Railway Station before taking their placards in silent procession down the railway lines to the site.
ABC Stateline featured another short movie from MCAN last Friday night – this can be viewed on: http://www.mullumaction.org/moviechannel/stateline_le.html. Barrister Tim Robertson SC was also featured on the Stateline programme speaking out about the process of NSW State Planning. He will be representing Byron Shire Council at the Land & Environment Court in Ballina next week.
Deborah Lilly